PlayMira - Remote Play for PS4
By Bitwise Solutions Limited
Click on "Download Now" button under Icon or Open www.uncovermichigan.com app on iDevice to download this content for Free
Description
Stream your PS4 games to your iPhone, iPad or iPod touch. Enjoy your PS4 games remotely, whether in another room away from the TV, or even while away from home by streaming over the internet.

PlayMira features:

• Supports HD 720p video (1080p for PS4 Pro) at 60 frames per second for crisp, smooth gameplay
• Control games with any MFi game controller, or the built in virtual on-screen controller
• Very low input latency
• Play your PS4 from anywhere via remote play over the internet
• Customise the virtual on-screen controller to your liking
• Quick and easy one-time setup, start playing within seconds

To use PlayMira, your PS4 must be connected to your home network via LAN cable. For the best streaming experience, having your iPhone, iPad or iPod touch connected to a 5Ghz WiFi network is highly recommended. Your PS4 must be linked to a PSN account (however, PlayMira does NOT require your PSN password).

The current version of PlayMira requires that your PS4 is running system software 4.07; other versions are not supported.

Disclaimer: PS4 and PSN are trademarks of Sony Computer Entertainment Inc. PlayMira is in no way endorsed by or affiliated with Sony Computer Entertainment Inc, or any associated subsidiaries, logos or trademarks.
...More
What's new in Version
1.7
• Added 1080p support for PS4 Pro users
• Fixed an issue causing stuttering video during first several seconds of streaming
• Upgraded technical support platform to support realtime instant messaging with our support staff, accessed through a new help & feedback button added to the home screen
...More
Customer Reviews
Worth the price
Get an MFI controller, and this app works flawlessly. Initial setup was weird, but guide was good for me, and now that it's setup I can play anytime and anywhere.

Although, as I play this with Dark Souls 3, you can't specify where you press the touchpad button, you can not open the emote screen, I've tried so many times to bow/praise the sun. It won't happen. But 5 stars still because this doesn't ruin a thing, it's still flawless in my book. It works, all I care about. Playing at 720p and 60fps with a controller in hand at school, work, or at a friends house was never this easy. I love this app, and was the best app I've purchased thus far.
...More
FINALLY 🙏🙏🙏🙏
I really like this app it's really good, works well and is definitely worth the money, everything cast good except sometimes there's a lot of glitches even though I have good wifi , but that's because my ps4 is in a small room that gets warm so the fans go all out very easily(I hate that but that has nothing to do with this app) but works very good, I don't have an mfi controller and much rather use an actual controller then touch screen buttons so I use the DS4 controller with the dummy account and works well. Overall an amazing app except the name PlayCast was better than PlayMira to be honest
...More
This app is so... great
Honestly, this app is so well made. It works so well. The gameplay is great, and it's so convenient if I need to check on my PS4 for something. I know it's $10, and I know that sound like a lot, but when you put it into perspective, it should cost more. In my opinion, this app is great and deserves every single bit of praise it gets. And, the people who manage it respond to you so fast when you need help. It's like having someone with you, helping you out.
10/10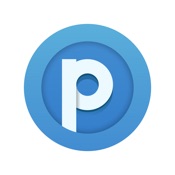 Download for Free
6 Archived versions available
This app is designed for both iPhone and iPad
iTunes Price: $9.99

Category:

Entertainment

Updated:

Dec 03, 2016

Version:

1.7

Size:

24.7 MB

Language:

English, French, Japanese, Korean, Russian, Simplified Chinese, Spanish, Traditional Chinese

Seller:

Bitwise Solutions Limited
© 2016 Bitwise Solutions Limited
Requirements: Requires iOS 8.0 or later. Compatible with iPhone, iPad, and iPod touch.